INITIATIVES
Advancing the Future of Agriculture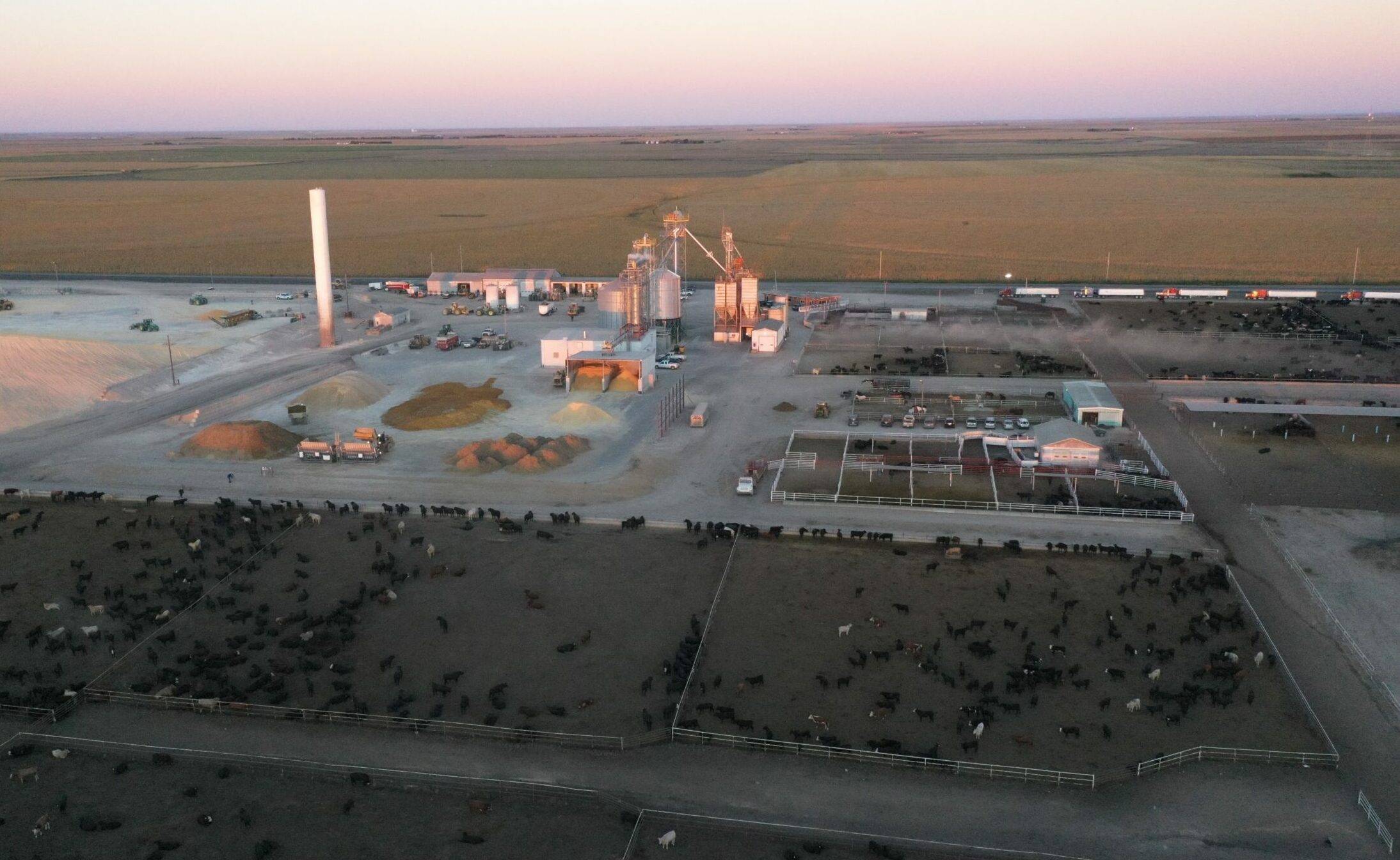 AG INVESTMENTS
Farm – Feedyard – Fork
It takes a team that is efficient and committed to quality to move cattle all the way from pastures and feedyards to family tables.
That's why we're proud to invest in companies and technologies all along the supply chain that help us do more with less.
We take a winning, proactive approach to improving every aspect of how we do business.
Well-researched feeds improve gain and help limit the use of antibiotics. State of the art technology helps us track genetics, animal health and growth of our herd and business.
We invest in people who want to make our beef more efficient, more sustainable and more desirable in the eyes of hungry consumers.
ANIMAL HUSBANDRY
STRIVING FOR CATTLE CARE EXCELLENCE
The better we take care of cattle the better they will take care of us. It is imperative for us to make sure that we practice proper animal husbandry and that our cattle have clean,high-quality water and feed. We have two in-house nutritionists that develop a good balanced diet. We administer the right antibiotics as needed and treat any sick cattle with the proper care from top-of-the-line veterinarians. We strive to maintain our standards in line with Beef Quality Assurance practices.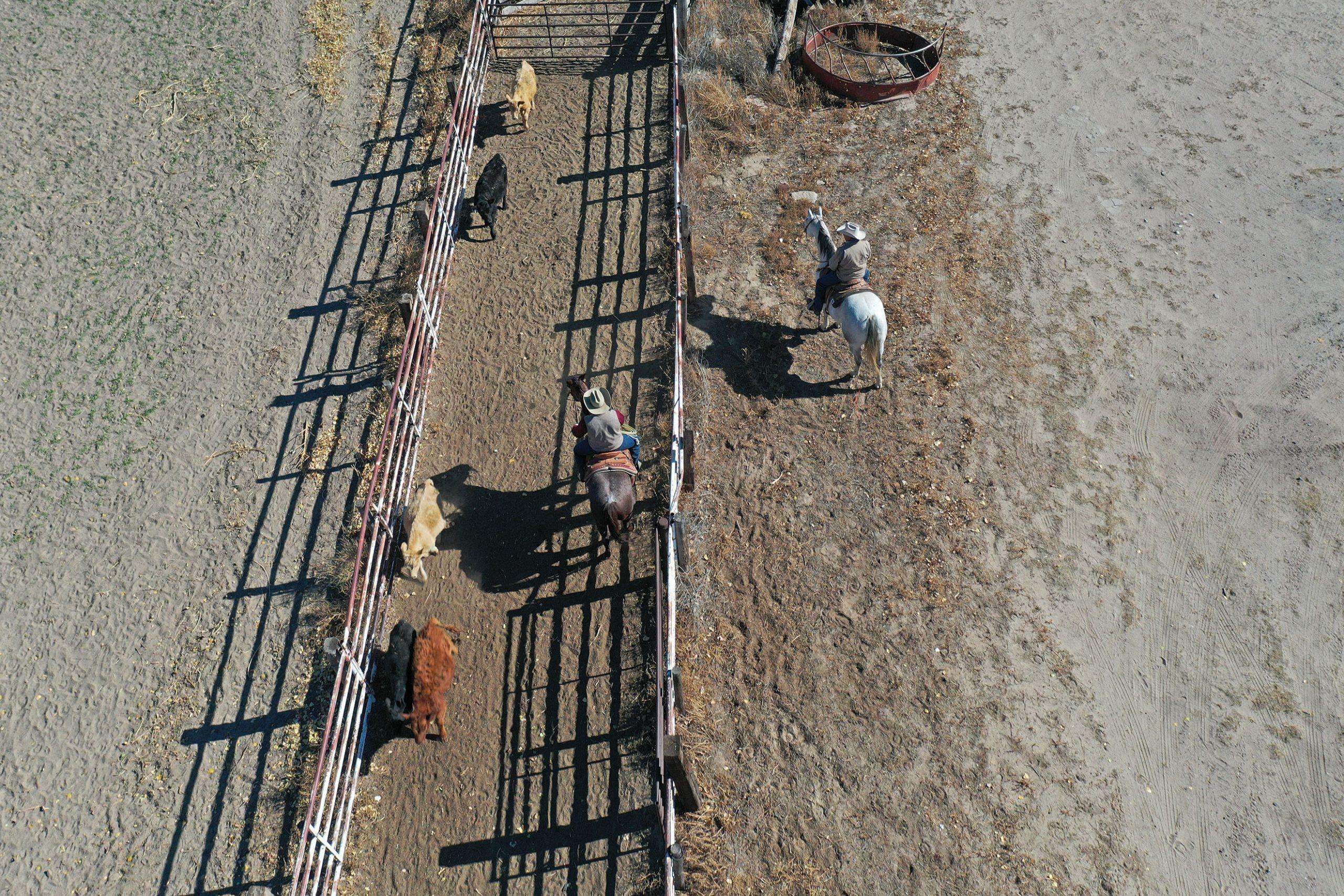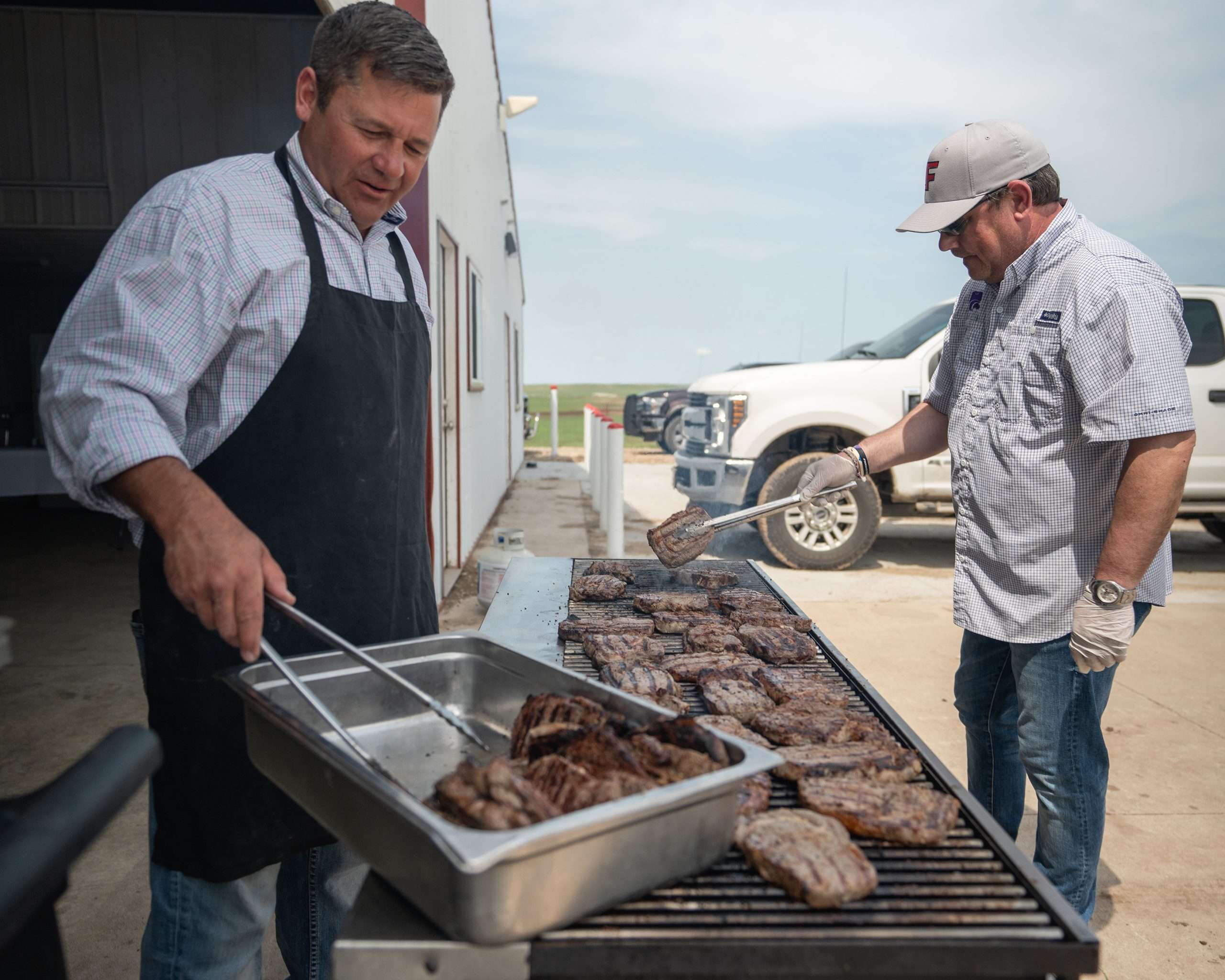 COMMUNITY IMPACT
FOOTE FAMILY COMMITMENT
We don't just do business in the communities around us – we live in them. We do everything we can to ensure the strength of our friends, neighbors, and the towns we call home. That starts with offering good jobs that provide an honest living for every man and woman we employ.
We go well beyond cutting paychecks when it comes to supporting our hometowns. We give our time and money to area churches, foundations, park boards, school boards, rotary clubs and a wide range of other charitable organizations. Our goal is to create strong communities that are supported for years to come.
ENVIRONMENTAL SUSTAINABILITY
COMMITTING TO BRIGHTER FUTURE
We strive to be more efficient stewards of our animals and better partners to the planet and our communities. The men and women who work our feedyards every day are constantly exploring new sustainable feed ingredients, production processes and animal health protocols.
Annually, our companies provide around 25K tons of conditioned manure and 500K tons of raw manure. This offsets the need of 27,500 tons of commercially made nitrogen fertilizer and 30K tons of phosphorus potassium fertilizer.
This allows us to recycle micro nutrients that our community farmers would otherwise have to purchase from a commercial source.
RESEARCH & DEVELOPMENT
ALL ABOUT EFFICIENCY
Every improvement makes a difference, from investing in new technologies from the animal health corridor to researching new corn seed for more nutritious feed.
With ambitious goals, an eye to the future, and a steady stream of data to track, our operations run a little better every single day.